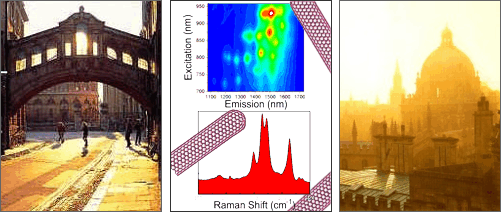 Welcome to the Nicholas semiconductor research group.

The group performs research into the properties of graphene, carbon nanotubes and PhotoVoltaic devices. We use both optical and electrical techniques including the use of high magnetic fields, low temperatures, Raman scattering and fluorescence.
Robin has just turned 60 and you can read a collection of pictures, messages and memories from friends and colleagues at
RJN in 3D.